Five pounds of Coriander and Lemon Grilled Chicken Thighs disappeared last week, and it wasn't the dog! A few neighborhood kids started a little lawn crew five years back that has now grown in size to six boys, four mowers, and many, many lawns. Sometimes at the end of the afternoon, they'll skip spending their hard-earned cash at the hot dog stand, and all six boys will show up starving at my kitchen table. This pile of grilled chicken placed on the counter vanished in 10 minutes.
While I used thighs for this recipe, it's versatile enough that you can use it for boneless breasts, bone-in split breasts, whole roasted chicken, or a even whole chicken cut in eight pieces. It works well both grilled and roasted. I usually garnish the cooked bird with fresh herbs, lemon wedges, a drizzle of extra virgin olive oil, and a sprinkle of Kosher salt. They are great on a salad, sandwich, or served as the main entree.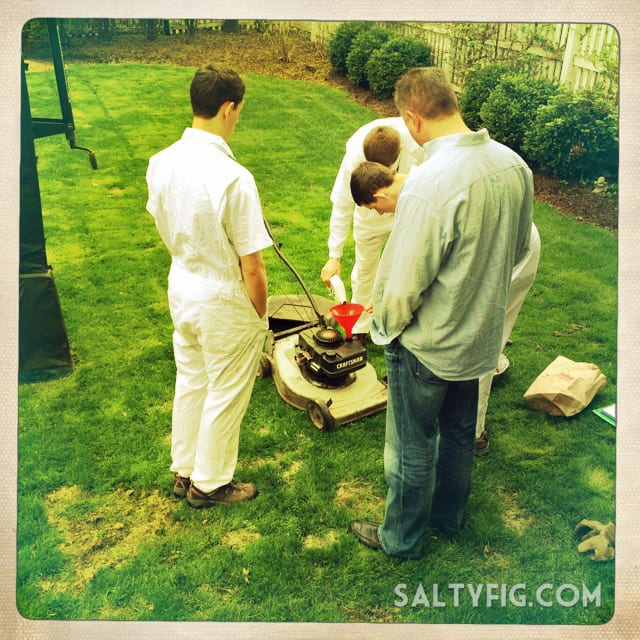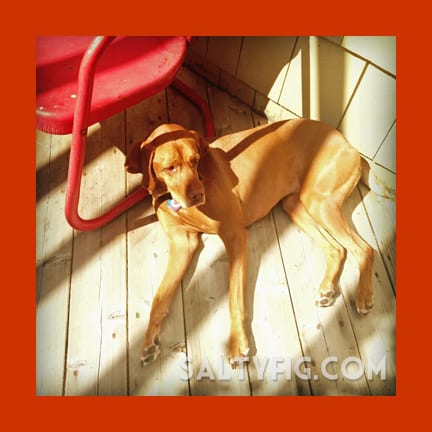 Coriander and Lemon Chicken
Ingredients
5 lb. chicken thighs, boneless, skinless, preferably organic
Ingredients for the marinade:
3 lemons, zest- finely grated on a microplane
⅓ cup lemon juice, fresh
2 large garlic cloves, minced
⅓ cup olive oil
1 Tablespoon coriander, ground
2 Tablespoons honey, preferably local
2 teaspoons Kosher salt
6 turns of a fresh black pepper
Method
Combine all the above ingredients, in a medium size bowl.
Add the chicken and toss until well coated.
Place chicken in the refrigerator and allow to marinate for about 1 hour.
Heat the grill to high and then turn it to medium.
Scrape the grill well with the grill brush. Wipe the grill with a bit of oil and a paper towel. This helps to keep the chicken from sticking on the grill and makes the grill marks look nice and brown.
Place the chicken thighs on the grill, skin side down and cook until golden brown. Flip them to the other side and cook until they reach an internal temperature of 160F.
Remove and place on a platter.